By Richard Brandt | June 27, 2012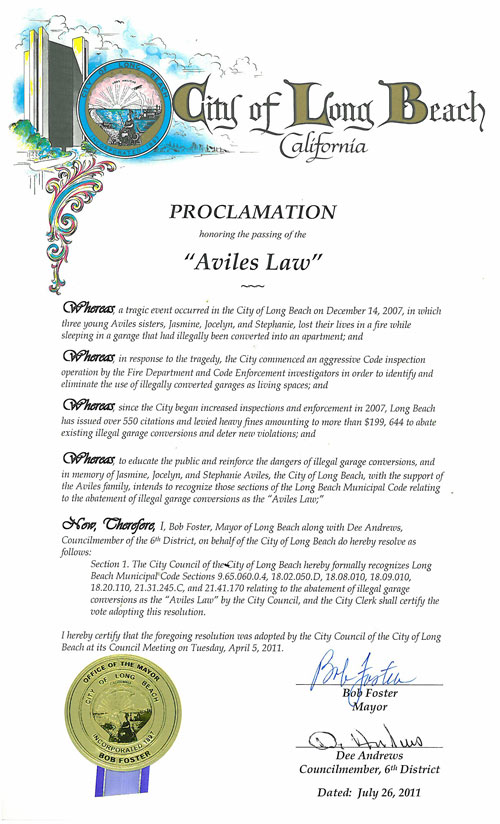 Video of The Long Beach City Council Presentation by Captain Pat Wills
Powerpoint Presentation
Topics: News, Public Safety | 51 Comments »
By Richard Brandt | June 14, 2012
This video is the "Coming Home Ceremony" for Sgt. Dylan Fisher on June 11, 2012. Sgt. Fisher passed away as an active member of the United Stated Army. The memorial service was held on June 13th. Sgt. Fisher proudly served the USA with two tours in Iraq and one tour in Afghanistan. Sgt. Fisher is the son of  Long Beach Fire Captain Dan Fisher. He is a True American Hero.
If you do not have the free
Microsoft Silverlight plugin
  try this Windows Media Player below.
http://longbeach.granicus.com/ASX.php?publish_id=974&sn=longbeach.granicus.com
Topics: Events, Video | 93 Comments »
By Richard Brandt | March 5, 2012
http://longbeach.granicus.com/ASX.php?publish_id=935&sn=longbeach.granicus.com
On February 29, 2012 at around 03:30 hours the Fire/Alcohol Tobacco & Firearms Arson Unit set up a surveillance operation in the area of 10th and Long Beach Boulevard. The surveillance captured Ronald Archuleta, 58 year old male transient, setting a large City of Long Beach trashcan on fire. Archuleta fled the scene and was captured inside a nearby convenience store by Long Beach Arson Investigators and Long Beach Police. The LBFD Arson Unit is working with LA City Fire/Arson Unit regarding additional fires in the area of 7th Street and San Julian in downtown Los Angeles where the named suspect (Robert Archuleta) said he lived. The Los Angeles DA filed four arson charges Friday afternoon with a bail of $ 200,000. The LBFD Arson Unit is currently working to prepare at least four additional arson charges to present to the DA next week. The video shows the suspect approach the trashcan, look around to see if anyone is watching and set the fire. He then flees the location and is captured inside the convenience store on Long Beach Boulevard. The photo shows the suspect in the minutes after he was captured. LBFD arson investigators are asking anyone with any additional information on this fire or any other fires to contact the arson tip hot line (562) 570-2582.
Topics: News, Public Safety | 194 Comments »
By Admin | February 10, 2012
Topics: Video | 25 Comments »
By Steve Yamamoto | December 17, 2011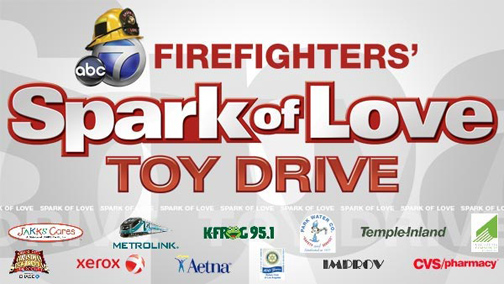 Once again, the Long Beach Fire Department (LBFD) kicks off the Spark of Love Toy Drive.  Through the combined generosity of businesses and residents, each year the Spark of Love program provides gifts to needy kids throughout Long Beach.  Spark of Love works in conjunction with several other charitable organizations to both giving and receiving toys and donations.  Each year we provide toys for about 400 families and over 20 different community groups.  This builds goodwill within our community and provides kids with positive role models. Teachers in the Long Beach Unified School District identify special need families throughout the year.  Firefighters also see hardships in the areas they serve and can recommend families.  Toys are collected throughout the month at various city events, parties, local businesses, and from residents who drop the toys off at our fire stations.  The program runs as a result of numerous volunteer hours put forth by our LBFD Firefighters, Lifeguards, Ambassadors, and Honoraries.  Deliveries are made to families and community organizations throughout the month of December, culminating in our CODE 3 Delivery Day where we make rounds all throughout the city with Santa in his Fire Engine Sleigh. Donations should be new, unwrapped, toys, sports equipment, school supplies, or gift cards.  Items for teens are also needed and these items can be dropped off at any local area fire station, CVS Pharmacies, City Hall, or select local area business.  Spark of Love also accepts monetary donations.  Checks should be made out to Friends of Long Beach Firefighters, Spark of Love.  Your donation is greatly appreciated and goes a long way in helping to make this holiday season special for those in need.  Thank you for your support.  Have a safe and joyful holiday season. For more information, please contact the LBFD Community Services Division at 562-570-2519.  All donations are tax deductible.  Federal Tax ID #931223990
Topics: Events, News | 45 Comments »
« Previous Entries
Next Entries »