« Tragedy Narrowly Averted Off The Shore Of Long Beach | Home | LBPD Injury Accident With Metro Blue Line »
By frhayes | July 1, 2010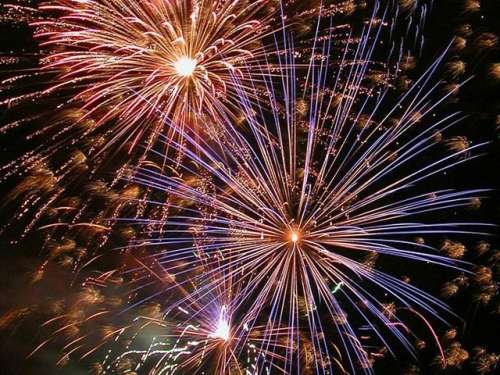 Attending a fireworks show is a great way to ensure a great Independence Day celebration for the entire family and helps ensure safety for all. The 53rd annual 4th of July Show will be held at Long Beach Veterans Memorial Stadium. Live Entertainment will include: Live band "Assisted Living", LBFD Clowns, bicycle raffle, and fire demonstrations.
Tickets are on sale from 9:00 A.M. to 6:00 P.M. daily until July 4th at 5:00 P.M. at Long Beach Fire Station 19, located at 3559 Clark Ave, Long Beach, CA, 90808. Ticket prices are $10 Dollars for Adults and $7 Dollars for Children and Seniors. Gates will open at 4:00pm and close at 9:00pm. Parking $5.00 (no entry without proof of ticket).
According to statistics gathered by the National Fire protection Agency (NFPA) on Independence Day in a typical year, more fires are reported than on any other day of the year, and fireworks account for half of those fires, more than any other cause. In 2004 alone, fireworks caused an estimated 1,500 structure fires and 600 vehicle fires reported to fire departments. These 2,100 fires resulted in an estimated 21 million in direct property damage.
In 2005 hospital emergency rooms treated an estimated 10,800 people for fireworks related injuries. Nearly half the people injured by fireworks were under the age of 15, with children between the ages of 10-14 injured nearly three times greater then the general population. Sparklers, fountains, and novelties alone accounted for 26% of the emergency room fireworks injuries.
The slogan used by some fireworks manufacturers "Safe and Sane" proves to me inaccurate when in fact 95% of the fireworks injuries treated in hospital emergency rooms were attributed to fireworks that Federal regulations permit consumers to use. Fireworks and sparklers are designed to explode or throw of showers of hot sparks, with temperatures that may exceed 1200 degrees. The most tragic of statistics gathered by the NFPA indicates that between the years 2000-2004, 7 people per year were killed in fires started by fireworks, and that an additional 7 people were killed directly by fireworks.
In addition to the dangers associated with fireworks the Long Beach Police Department will be actively enforcing laws regarding the possession of all types of fireworks, including sparklers. To ensure a safe and enjoyable 4th of July celebration the Long Beach Fire Department encourages the viewing of fireworks shows conducted by trained professionals. These presentations can be seen at Veterans Stadium conducted by the Long Beach Fire Department Memorial Association, and in neighboring Cities that offer fireworks shows.
For more information on fire hazards and fireworks safety please refer to; NFPA.org

Topics: Events, News, Public Safety | No Comments »
Comments are closed.