By Will Nash | July 2, 2014
On Tuesday, July 1st at 13:00, the Long Beach Fire Department responded to 1700 W. Anaheim for a reported structure fire. Upon arrival, units found an industrial building used for the manufacturing of electric-powered merchant signs. Due to the size of the building, contents, and rapid spread of fire, a 2nd Alarm was called, followed by a 3rd Alarm, each brining more necessary resources and personnel. Building occupants evacuated the structure and reported no injuries. Because of the building contents and extent of fire, the weakened roof burned through leading to a partial collapse. This caused LBFD personnel to go "defensive" with concerns for additional structural integrity. The main body of fire was knocked down prior to 14:00. LBFD units remained on scene for next several hours attending to smoldering "hot spots" throughout the building. No other injuries were reported. The cause is currently under investigation.
Photo Credit: Unknown Bystander

Topics: Public Safety | Comments Off on 3rd Alarm Fire in Long Beach
By Will Nash | May 12, 2014
Six members of the City of Long Beach Fire Department Lifeguard Division won the inaugural Heroes Regatta Saturday in this event hosted by Long Beach Yacht Club as a tribute to the men and women of our local police and fire departments.
More than 50 law enforcement officers and firefighters sailed on eight of LBYC's Catalina 37 racing sailboats alongside skilled coaches on a sunny day that saw breezes of 12-16 knots.
The Long Beach Police Department was represented by the LBPD Command, Detective, Vice and SWAT divisions. The Long Beach Fire Department was represented by LBFD Command (including Fire Chief Mike Duree), Firefighter and Lifeguard divisions.
At the end of the six races the LB Lifeguard team and the LBPD Detective team were tied for first place.
The win was given to the Lifeguards on a tiebreaker.
Members of the Lifeguard team were Scott Mitchell, Bill Selditz, Tony Gentile, Scott Crail, Barry Wood and Scott Dixon.
http://www.sail-world.com/USA/2014-Heroes-Regatta—Long-Beach-Fire-Dept.-Lifeguards-win/122035
(submitted by Rick Roberts)

Topics: Public Safety | 1 Comment »
By Will Nash | May 9, 2014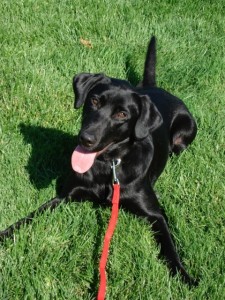 On Saturday, May 10th from 10:00am until 4:00pm, the new Unleashed by Petco Store in Long Beach will have a Grand Opening Celebration and host a fund-raiser for the Long Beach Fire Department's Urban Search & Rescue (USAR) Program's Canine Program. 
The LBFD USAR Team are the Department's heavy technical rescue experts.  In 2009, the team received it's first four legged member, "Rex".  Rex is a Black Labrador and trained to sniff out "live" victims in a variety of situations.  Rex's handler is LBFD Firefighter/Paramedic Wade Haller.  The pair have a close "team" bond, communicate via hand signals, and are rarely separated, even during "off" hours.  This pair can be requested at anytime to respond within the city, state, or nationwide disasters.  Whether inside, outdoors, trapped, or buried under debris, Rex can pick up the scent and direct USAR Team Members to the victims location.  Once there, Team Members use their skills to lift, shore, dig, or extricate victims from the entrapment.
Although the LBFD is able to pay for a portion of the costs associated with this program, dog food and vet bills are not covered.  To support Rex's efforts and care, Petco is holding a "Pet Wash" fund-raiser.  Bring your dog to the store and take advantage of 50% off dog washing.  Normally $10 … this weekend only $5.00.  All proceeds will go towards Rex's benefit.
Rex, Wade, and the LBFD USAR Team will also be on hand during this event, from 10:00am until 12:00pm.  Rex and Wade will be conducting search demonstrations at 10:00 and 11:00.  The USAR Team will also have a static display of the USAR Vehicle and the many pieces of tools and equipment they carry.  They are available for photos and questions.
The new Unleashed Store will also be hosting pet adoptions and offer information on natural nutrition, trendy pet fashions, travel gear and toys, vaccination clinics, pet adoptions and pet-friendly events.  Be one of the first 50 customers in the store this weekend and get a free 5 pound bag of Natural Balance L.I.D. Potato & Duck dog food and Green Pea & Duck cat food from and free 3oz cans of Merrick dog and cat food.  While supplies last.
Donations to the LBFD USAR Canine Fund can also be sent to:
"Friends of Long Beach Firefighters"
c/o Long Beach Fire Department
3205 Lakewood Blvd.
Long Beach, CA 90808
Checks should be made out to: "Friends of Long Beach Firefighters" / USAR Canine Care

Topics: Public Safety | Comments Off on Fund Raiser to benefit LBFD USAR Canine Program
By Will Nash | April 2, 2014
The Long Beach Fire Department's Marine Safety Division will once again sponsor the Junior Lifeguard Program this summer. The program will be held from June 23 to August 1, 2014.
The Junior Lifeguard Program offers students 9 to 17 years of age the opportunity to receive instruction in Lifeguard rescue techniques, emergency medical first-aid, ocean sports activity, physical conditioning, marine ecology, and public service. Students must be 9 years of age as of July 1, 2014.
As always, there will be two sessions to the program. Each session will be held Monday through Friday at Junior Lifeguard Headquarters, located on the beach at 55th Place and Ocean Blvd. Field trips and competitions at other area beaches will highlight the six (6) week course. All aspects of beach activity will be explored from beach running to skin diving.  The program is presented in a manner that will enable each student to participate to the best of his or her abilities while acquiring new skills and abilities.
New Junior Guards: Students who did not participate in the program the previous summer are required to pass the swim test before being accepted into the program. New students must be able to swim 100 yards in less than two (2) minutes in order to qualify. No Exceptions!
Tryouts are held at the Belmont Plaza Outdoor Pool, 4000 Olympic Plaza, Long Beach 90803
Friday Evening: May 2, 6:00 p.m. – 8:00 p.m.
Saturdays: March 29, April 5, April 19, and May 10, 8:00 a.m. – 10:00 a.m.
NO ADDITIONAL TRYOUTS WILL BE AVAILABLE
There is a fee to enroll in this program. Scholarships are also available to qualified candidates that show need. Applications available upon request at all tryouts.
For more information regarding the program, please call (562) 570-8550 or email LBJG@longbeach.gov.
This information is available in an alternative format by request at 562-570-1286
City of Long Beach Fire Department is an equal opportunity services provider

Topics: Public Safety | Comments Off on LBFD Junior Lifeguard Program to be held this summer
By jiarviz | March 16, 2014
At approximately 10:30 a.m. this morning the Long Beach Fire Department responded to a mobile home fire in the 3500 block of Santa Fe Avenue at the Windward Village Mobil Home Park.  Firefighters arrived and found a mobile home fully involved with fire.  An adult occupant was able to escape with his children without injury prior to the arrival of firefighters.  A total of ten family members lived at the residence, seven adults and three children.
Firefighters were able to contain the fire and stop it from spreading to adjacent mobile homes.  The fire started in a clothes dryer which quickly spread and engulfed the mobile home.  The damage was estimated to be over $50,000.00.  The Red Cross was on scene to assist the family of ten, which was displaced because of the fire.

Topics: Incidents, News, Public Safety | Comments Off on Windward Village Mobile Home Fire
« Previous Entries
Next Entries »