« Christmas Tree Safety | Home | LBFD Visits Long Beach Memorial Miller Children's Hospital »
By jiarviz | December 13, 2012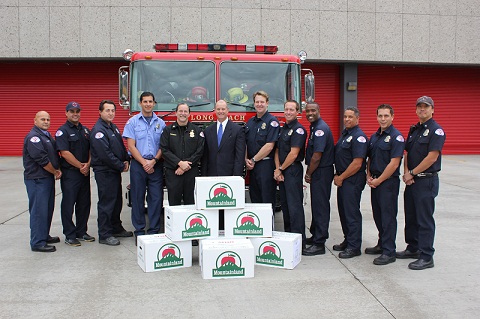 On December 12, 2012 Chairman of the Board and CEO Dan Walker from Farmers and Merchants Bank personally presented members of the Long Beach Fire Department one apple for each member of the Department.  This tradition began back in 1938 and has been presented every year around the Holidays.  Deputy Chief Mike Sarjeant accepted the apples on behalf of Fire Chief Mike DuRee.
Topics: Events | 44 Comments »
Comments are closed.