« LBFD Junior Lifeguard Program to be held this summer | Home | Long Beach Fire Department Lifeguard Division wins the inaugural Heroes Regatta »
By Will Nash | May 9, 2014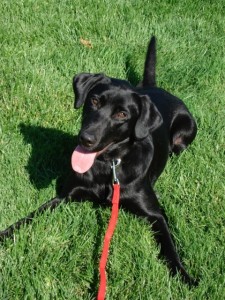 On Saturday, May 10th from 10:00am until 4:00pm, the new Unleashed by Petco Store in Long Beach will have a Grand Opening Celebration and host a fund-raiser for the Long Beach Fire Department's Urban Search & Rescue (USAR) Program's Canine Program. 
The LBFD USAR Team are the Department's heavy technical rescue experts.  In 2009, the team received it's first four legged member, "Rex".  Rex is a Black Labrador and trained to sniff out "live" victims in a variety of situations.  Rex's handler is LBFD Firefighter/Paramedic Wade Haller.  The pair have a close "team" bond, communicate via hand signals, and are rarely separated, even during "off" hours.  This pair can be requested at anytime to respond within the city, state, or nationwide disasters.  Whether inside, outdoors, trapped, or buried under debris, Rex can pick up the scent and direct USAR Team Members to the victims location.  Once there, Team Members use their skills to lift, shore, dig, or extricate victims from the entrapment.
Although the LBFD is able to pay for a portion of the costs associated with this program, dog food and vet bills are not covered.  To support Rex's efforts and care, Petco is holding a "Pet Wash" fund-raiser.  Bring your dog to the store and take advantage of 50% off dog washing.  Normally $10 … this weekend only $5.00.  All proceeds will go towards Rex's benefit.
Rex, Wade, and the LBFD USAR Team will also be on hand during this event, from 10:00am until 12:00pm.  Rex and Wade will be conducting search demonstrations at 10:00 and 11:00.  The USAR Team will also have a static display of the USAR Vehicle and the many pieces of tools and equipment they carry.  They are available for photos and questions.
The new Unleashed Store will also be hosting pet adoptions and offer information on natural nutrition, trendy pet fashions, travel gear and toys, vaccination clinics, pet adoptions and pet-friendly events.  Be one of the first 50 customers in the store this weekend and get a free 5 pound bag of Natural Balance L.I.D. Potato & Duck dog food and Green Pea & Duck cat food from and free 3oz cans of Merrick dog and cat food.  While supplies last.
Donations to the LBFD USAR Canine Fund can also be sent to:
"Friends of Long Beach Firefighters"
c/o Long Beach Fire Department
3205 Lakewood Blvd.
Long Beach, CA 90808
Checks should be made out to: "Friends of Long Beach Firefighters" / USAR Canine Care

Topics: Public Safety | Comments Off on Fund Raiser to benefit LBFD USAR Canine Program
Comments are closed.