« LBFD Proclamations | Home | LBFD Lime Ave. Garage Fire »
By jiarviz | October 8, 2013
 LBFD Station 12 Grand Opening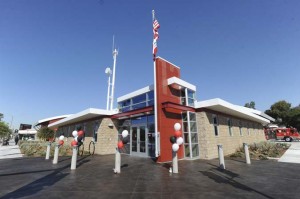 On Tuesday, September 24, 2013 members of Long Beach Fire Department and City Officials held the grand opening for Fire Station 12 in North Long Beach.  The new station, located at 1199 E. Artesia Blvd., is a state-of-the-art facility that replaces the old station on Gundry Ave.  The new station has been designed and built to receive a minimum Gold rating from the U.S. Green Building Council's Leadership in Energy and Environmental Design (LEED) program.
Below City Officials and the crew of Station 12 perform the fire service tradition of manually pushing the fire engine into the apparatus bay symbolizing that the station is operational.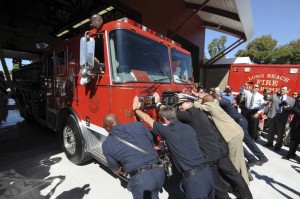 Topics: Events, News, Public Safety | Comments Off on LBFD Station 12 Grand Opening
Comments are closed.